Join us for the Evangelism Boot Camp!
TRANSFORM YOUR CONVERSATIONS INTO AN OPPORTUNITY TO SHARE JESUS!
Evangelism Boot Camp is a FREE 7-part online training course. It's a self-paced program, so you can take as long as you need to complete.
Whether you're a long-time Christian or someone who has just decided to follow Christ, these seven lessons will help you get comfortable handing out Gospels. Before long, you'll be sharing your faith with ease and your life will be richly blessed through these sharing experiences.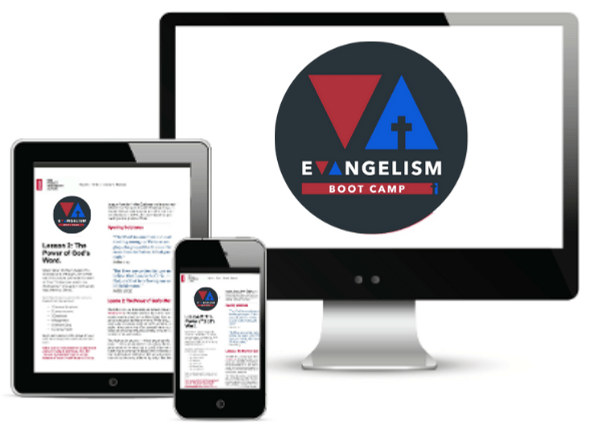 "I found Evangelism Boot Camp to be a very informative and interesting evangelistic training for myself and will share it with my congregation."

—Rev. Howard from Casselberry, FL
When you sign up for the Evangelism Boot Camp you receive a FREE League membership.
As a member of the League, you gain access to:
Free online training programs
Free daily devotionals
Track the results of your personal ministry
Evangelism tips and examples
The ability to order Gospels of John
Prayer support and much more!
For over 120 years, The Pocket Testament League has committed itself to mobilize and equip Christians, just like YOU, to Read, Carry and Share the Word of God. Worldwide there are over 500,000 members currently in The League!